Dates don't have to be just for young love. Going on a date with your partner is an important part of a relationship, to shut yourself off from everything else and spend time in each other's company. To remind yourself why you love each other so much. Going on a date with each other can make you more connected, and even reignite that bedroom spark. I don't know about you, but nothing gets me into bed quicker than a romantic day just the two of us, filled with cuddles and laughter.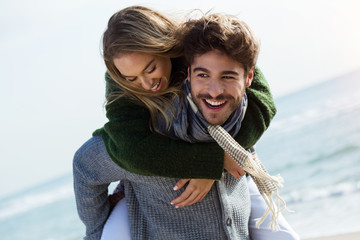 Here at Nice 'n' Naughty we've got a list of some date ideas for you to make a start on, and see how they can bring you closer together! In no particular order, we have 12 ideas (a minimum one per month!) for you to try, but remember that it's important to schedule these in advance and stick to them. Don't talk about work, about home and chores. Keep it positive and just have a great time, and you might find those butterflies will return as you fall in love with each other over and over again!
Challenge each other to a sports game outdoors. Do you have a local park where you can sit and play chess with one another? If you don't know how to play you can take your own draughts (checkers) board or even some cards. If you prefer to get physical, you could always try a sport, like tennis or badminton! Challenging each other's mind and body is a good way to relax and a little bit of healthy competition never hurt anyone.
Have a picnic – no matter what the weather! Fancy taking a picnic to the park so you can relax after your champion chess win? If you find that it's raining – no worries! Prepare your living room by putting a blanket on the ground, get some fluffy cushions, and light some candles or put on some cute lights. Who needs the sun? Bonus points if you watch your favourite movie together!
Bake something together. Another perfect idea for a rainy day, baking together is such a fun way to relax and have fun. It's okay to get messy and if you don't like the end result, you could always give it away! Baking can bring out your creative side, and don't worry if you don't have a sweet tooth, there are plenty of savoury recipes for you to try.
Dance together. Is there a song that you both love or that reminds you of each other? Try and pick a song with a dance routine and take a day to learn it! If you want to make this a running date night, you could always join a class together and start learning for real. Dancing is the second most sexual act you can do together after, you know, sex.
Take a long walk in the woods. Okay, that sounded creepier than intended, but walking through the forest in the daytime (early morning in autumn is best) is such a calm experience that you two can relax and chat. If you want to walk hand-in-hand in silence, that also works too. Maybe take a camera and take some wildlife photos, or photos of your dog(s) if you have any!
Bring the spa home. Although it's sometimes nice to splash out on a day treat for two, you can bring it home without breaking the bank. Simply buy a couple of face masks, some massage oils, and light some candles at home. You can couple this together with a sexy shower for two and see where the mood takes you!
Visit a restaurant or cafe that you've never tried before. Even if you've lived in the same town for years, there's always something new to discover. Take a look online or hunt down on-foot a new place to grab something to eat. You don't have to go all-out if you don't want to, maybe just grab a cup of tea or coffee and have some quiet time to relax and chat. 
Visit your local museum or art gallery. Even if you're not very art or history orientated, if you take a few hours to walk around somewhere like this, there's plenty to talk about. Who knows, you might learn something new both about history – and each other! The best part about this date is they're usually free, but we suggest giving a donation to your local museum or art gallery if it is, so people can enjoy in the future!
Old school gaming night. If you and your loved one spent hours in the arcade as children or still have some retro consoles in the attic, we recommend plugging in the oldest one you can find and breathing in that beautiful smell of nostalgia. See if you can still remember those cheat codes off by heart!
Create a bucket list – and cross something off. If gaming isn't your thing, and you want an activity with more high-octane, instead spend the time making a bucket list with your partner. Relax at home with some candles and hot drinks, snuggle up together on the couch and get your laptop out. Make notes of places you'd like to visit, a food you'd like to try, anything you can think of. When you're ready, use one of the ideas on your list as a date. It could be anything from walking on the beach to flying in a hot air balloon.
Do something outdoorsy. If you're a more active couple, consider spending the night camping, going fishing, or something like white water rafting in the daytime! Having something to raise your heart rate in the day will make that wind-down in the evening that much more special. Cooking together on a stove and drinking hot chocolate from a pot never felt so good! If you have the extra room in your car, maybe take some cushions, lights and blankets to take a little bit of home with you if you want more comfort. This is also an excellent opportunity to look at the stars together!
Book a hotel and visit a local city. You may have visited your local cities before on shopping trips, but booking a hotel there can give you that "holiday feeling" whilst still keeping you comfortable as you know where you are and where to go. If you're feeling frisky, why not take a trip to a local sex shop or lingerie store together (go on, be brave!) and pick something new to try, whilst you're in a new environment. If you don't know what to choose, just try something small and cheap – you can always throw it away if it's not for you, or if you don't want to take it back home and hide it!
xxx