Being "deprived" sounds like a super bad thing. But sensory deprivation is anything but. It's a great new way to enjoy sexual activity together and raise everything to new heights.
From Wikipedia: Sensory Deprivation, also called perceptual isolation, is the deliberate removal of stimuli from one of more of the senses. Simple devices such as blindfolds, hoods and earmuffs can cut off sight and hearing, while more complex devices can also cut off the sense of smell, touch, taste, thermoception (heat-sense), and 'gravity'. Sensory deprivation has been used in various alternative medicines and in psychological experiments (e.g. with an isolation tank).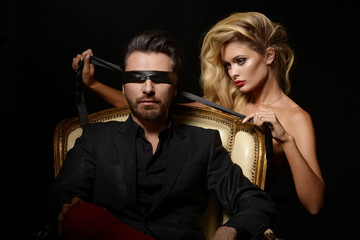 Sensory Deprivation can be used as an alternative "medicine" to create a feeling of relaxation but can also be used alongside sex to create an even more tantalising experience. Deprivation can also be used to humiliate and control in BDSM.
Hooding can be used to cover both sight and sound. A person who is hooded won't be able to see and/or hear and as a result, the rest of their senses will become more acute. Touch, taste and smell are heightened, which is especially useful when coupled with a stinging riding crop, or paddle.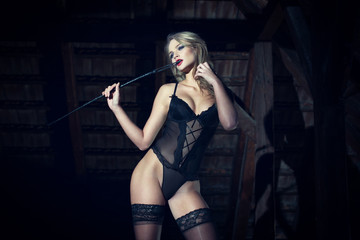 If you're in a Dom/sub relationship, the Dom(me) can use it to their advantage to disorientate and control the sub.
If you want to enjoy sensory deprivation in a more "vanilla" surrounding, a simple blindfold and earmuffs can be used to heighten arousal and awareness, and each touch across the skin can feel much more intense.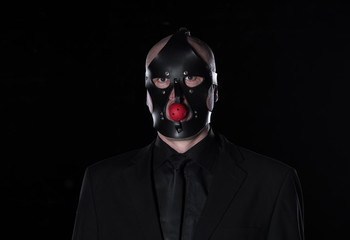 Nice 'n' Naughty recommend the following products for SD starters:
Fifty Shades of Grey Twitchy Palm Spanking Paddle – £24.99
Fetish Fantasy 2-in-1 Tickler and Riding Crop – £9.99 £7.99
and these products for SD enthusiasts:
Rouge Leather Two-tone Flytrap Lockable Hood – £59.99
Fifty Shades Freed Cherished Collection Riding Crop £69.99 £45
Bound to Please Silicone Textured Paddle – £22.99